July 1, 2006
L'il Sister!
Like I said, I had so many extra parts left over from the TDR project (transformers, speaker, tubes, etc.) that it seemed a shame to just stick'em in a box. But that's exactly what I did....sorta! And so, Lil Sister joined the family. Sis complements the TDR sound very well. The gutsy blues sound of the 5E3 combined with the warm clean tones of the AB763 TDR is a perfect combination and it's in a small package.

Once again, no kit for me! I used the same chassis as the TDR, rolled my own board using Hoffman's materials, purchased another Mojo cab, and put it all together. Everything fit perfectly and the project came together without any surprises. I'm having lots of fun playing my Strat through a Morley A-B/Y switch connected to these gals.

Sis got 4 coats of Zinsser's Clear shellac cut 50/50 with denatured alcohol. I like the lighter color on the cabinet, but I still prefer the darker amber tone of the TDR. I may change that!

I'm just gonna let the pictures tell the story and spare you from the construction details.
---

Good variety of sound using an A-B/Y switch.

Easy to tell them apart from this angle.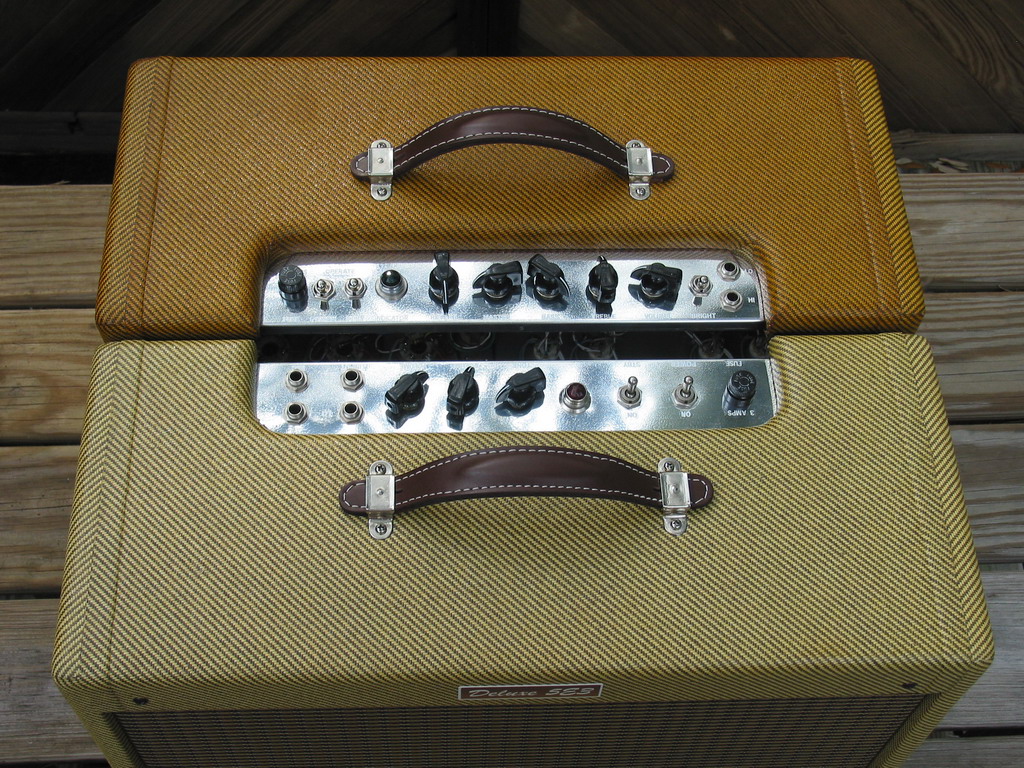 Comparing the control panels.

Full frontal.

A view from the rear reveals a simpler design.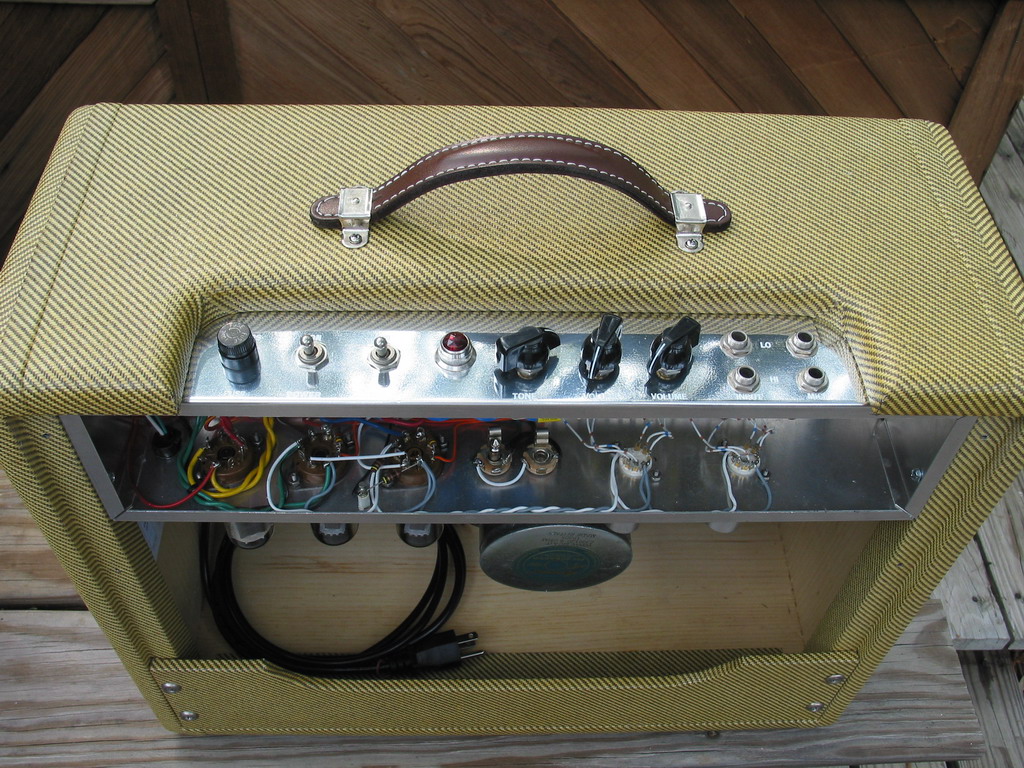 The controls are not as cluttered as those of the big sister.

And here's the big brother, my most current project fully restored on June 24, 2006.
---
Download the schematic with voltages and full size board layout.